Aquapac Large Armband Water Proof Case 218
Brand: Aquapac
This is the larger of our two armband cases, with super-strong armbands. Fitting phones, walkie-talkies and GPS units. Leaving you free to get on with your kite-surfing, rafting or any other activity in which you want to immerse yourself.
Features:
You can talk and hear through the case
Adjustable armband fits all sizes of arm
Also supplied with a lanyard for maximum adaptability
Also protects from dust, dirt and sand.
Like most of our cases it'll float if you drop it in the drink.
The seams are high-frequency welded to form a super-strong bond.
The Aquaclip® (a patented, ultra-secure, rustproof, injection-moulded plastic seal) opens and closes with a simple twist of two levers, and everything stays in one piece even when open.
Supplied with:
Neoprene and Velcro® Armband
Armbands can be purchased separately
Neckcord Carabiner for attaching to your belt, your boat, or anywhere else you might need it
Flat dimensions: Length 210mm Width 100mm
Max length 180mm, Max Circumference 190mm



For more info on Aquapac see click here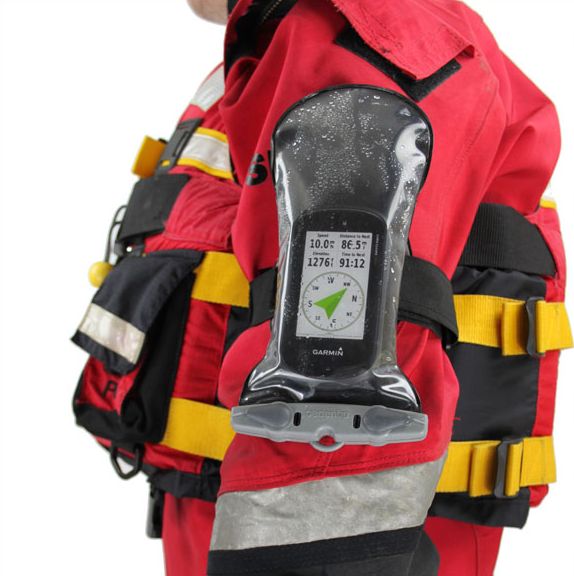 More GPS and Windmeter and others in our range