Description
JS MONSTA 6 Round Tail

The Monsta 6 round tail is built to allow you to enjoy riding the same sized board in bigger and better waves. Purely because of the subtle change in the tail outline, there's slightly less volume than the standard M6, with the round tail allowing the board to be pushed harder and giving a perfectly smooth, driving feeling off the bottom and through turns.
The Traktor Team uses the M6 round tail everywhere from Snapper and Bells to Europe and freesurfing trips to Indonesia. It's more your every day round tail compared to something like the Forget Me Not rounded pin, which is best suited to waves with a lot of curve and power. Monsta 6 round tail also has the option of a 5 plug set up so you can ride it as a thruster for a mix of tubes and turns or a quad if you are just hunting barrels!
Monsta 6 from JS INDUSTRIES on Vimeo.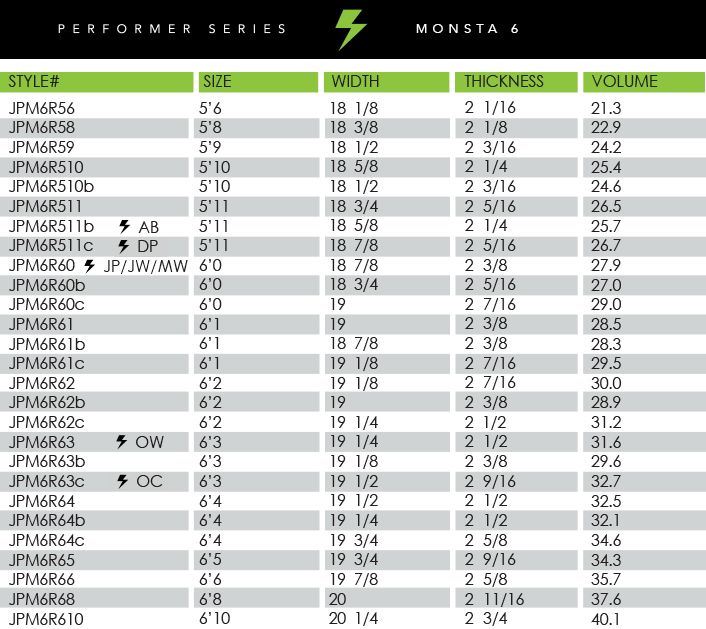 More Shortboards and others in our range