Description
Provides support and safety for your foiling
Perfect learning tool for entry-level foilers
Safer than straps, prevents ankle injuries
Universal mount with variable stance and angle adjustments
One size fits all, bootie compatible
Offered from the leaders in foil technology
Sold individually with screws and custom stainless washer.
Standard foot straps are a useful tool for foiling, but because it's easy to get your feet stuck, they also limit mobility and increase the risk of injury, particularly to the ankles.
This is especially true during the early stages of foiling progression, when crashing at awkward angles is common.
Foot Hooks are the happy-medium.
They provide key leverage to get the board in position and keep it secure but, unlike foot straps, they are extremely easy to disengage from during a crash.
Foot Hooks give you the security and stability you want while eliminating the risks of injury from getting your feet stuck in foot straps.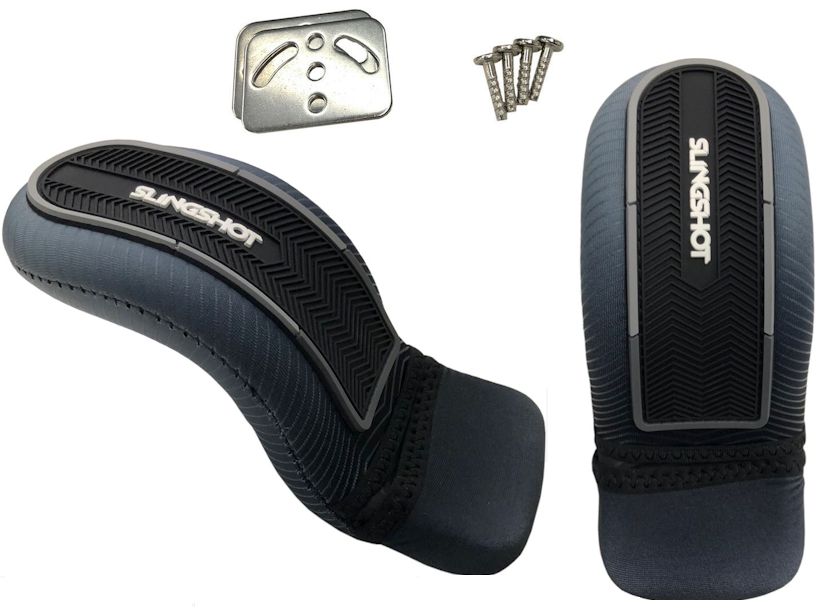 More Kite Accessories and others in our range